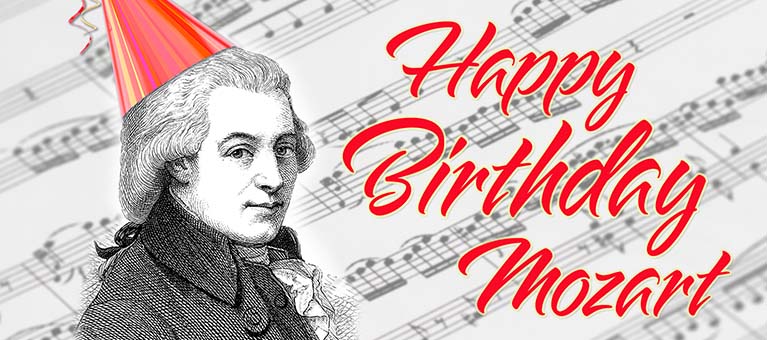 Opera Up Close:
Happy Birthday, Mozart!
Originally scheduled for Sunday, January 23 at 4 p.m.
POSTPONED and RESCHEDULED to January 29, 2023
Details to Follow

Tickets: $50
Limited On Stage Cabaret Seating!

Celebrate Wolfgang Amadeus Mozart's 266th Birthday with a special repertoire, great company, birthday cake and a champagne toast!
Lyric Opera vocalists perform beloved arias and duets from Don Giovanni, Le Nozze di Figaro, Cosi fan Tutte, The Magic Flute, and other favorites, accompanied by a chamber ensemble with musicians from Illinois Philharmonic Orchestra.
Frequently Asked Questions
For more information regarding ticketing information, please visit our dedicated Frequently Asked Questions (FAQ) page.


***Please excuse the appearance of our webpages.

We recently upgraded our ticketing software. In the future you will be able to manage your account online – from changing your contact details and contact preferences to viewing past orders. Please note that when you book tickets online, the system will recognize your email address (if you have purchased tickets under that email address in the past). You will be prompted by email to reset your password. You will also be prompted by email to create a new account, as well as to complete your ticket purchase.

Our ticket purchasing pages are still under construction and will appear without special colors or graphics.

We appreciate your patience while we continue to improve our event and customer experience.***