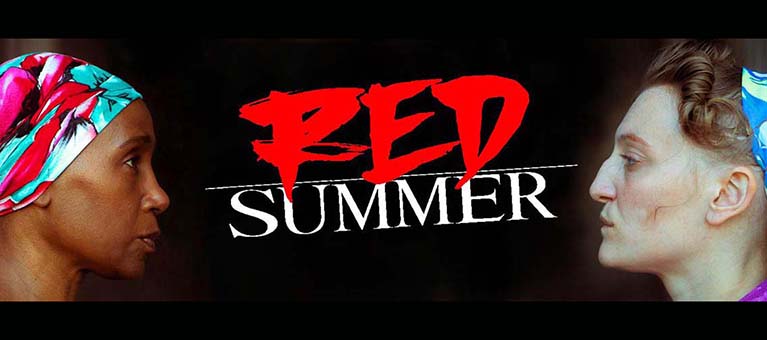 Red Summer
Friday, September 16, 2022 at 7:30 p.m.
Saturday, September 17, 2022 at 7:30 p.m.
Sunday, September 18, 2022 at 2 p.m.
Friday, September 23 at 10 a.m.
Saturday, September 24, 2022 at 7:30 p.m.
Sunday, September 25, 2022 at 2 p.m.
A modern musical crafted by MPAACT co-founders Shepsu Aakhu and Shawn Wallace, along with and Andrew White, a co-founder of Lookingglass Theatre Company… Red Summer is a large canvas upon which is painted an epic moment in Chicago History. Set during riots of 1919, our story centers on two soldiers—one black, one white—who return from the battlefields of Europe only to find themselves caught in the violence of a city that is struggling to accommodate the Great Migration, a global pandemic, the return of war veterans, a downturn in the economy, and long-standing ethnic tensions. Having fought on the same side in "The Great War," they are now pitted against each other as their friends, family, and neighbors wage block-by-block warfare, and the city's ethnic enclaves rage and burn.
Educational Resources and Links
Frequently Asked Questions
For more information regarding ticketing information, please visit our dedicated Frequently Asked Questions (FAQ) page.